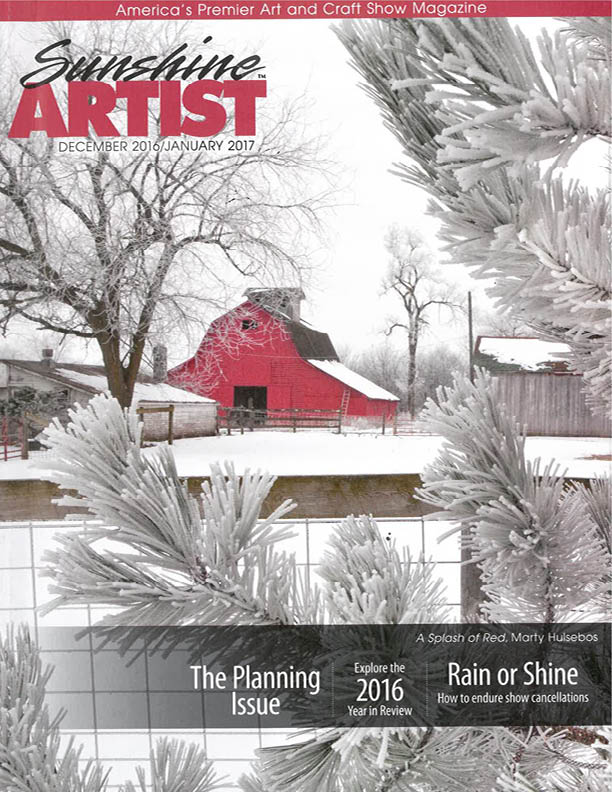 Big News to share!
My photo, "A Splash of Red" made the cover of Sunshine Artist Magazine.
Click the cover on this page to read the article.
But that's not all!
There was a FULL feature article, too!
There were six pages in total with another ten photographs.
The article was really nicely written and for anyone who collects my photographs, it's a must read.
Do you own a piece that made it into the magazine?
They pried some interesting bits and pieces about me.